Hosted on our own site- Follow the tabs to view our online collections 
1920 marked the year that the city of "Grand Rapids" became "Wisconsin Rapids". Prior to the one city, both sides of the Wisconsin River were known as "Centralia" on the western bank and "Grand Rapids" on the eastern. Enjoy looking through the souvenir booklets depicting the region around the turn of the 20th century!
Available for your reading pleasure is the Lincoln High Newsletter circulated by Kent Vasby. Vasby's wife is a member of the class of 1965, as are many of the contributors. In the Newsletter, Vasby suggests topics and often contributors reply based on those topics, or they supply other news.
In addition, you may read our available collections of area high school student publications.
We have begun the digitization of our church and religious collections. Keep checking back to see what we've added!
If you would like to see complete print copies, please contact Lori to set up a time to come into the Museum.
Hosted via Recollection Wisconsin- The following links will take you to a partner site
An organization called Recollection Wisconsin has given us the opportunity to share our photo collections on their website which is hosted by the Milwaukee Public Library. If you recognize anyone or anything in these photos and can offer us information, please feel free to contact Lori at the Museum. Your assistance is always welcomed.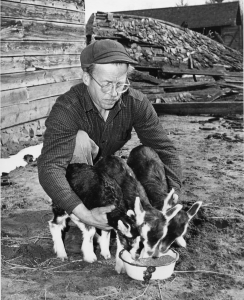 "Feeding Babies"-Lawrence Oliver
Lawrence Oliver Photographs
A collection of rural Wisconsin photos taken mid-20th century by Lawrence Oliver of Vesper, Wisconsin.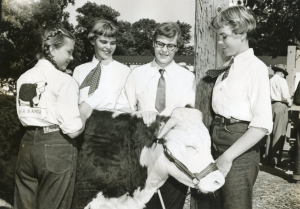 "Romanski Girls with Cow"- Don Krohn
Don Krohn Photographs
A collection of post-WWII photos taken by Don Krohn when he worked for the Wisconsin Rapids Daily Tribune.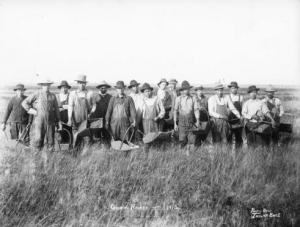 Gaynor's Rakers, 1912
Cranberry Photo Collection
Selections from our archives, available online from the Wetherby Cranberry Library, Wisconsin Cranberry Discovery Center.
Cranberry Labels
Postcards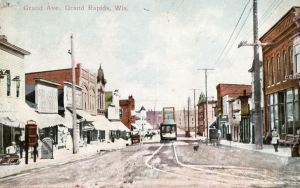 Grand Avenue- West Side- Grand Rapids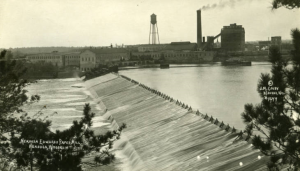 Nekoosa Edwards Paper Mill- Nekoosa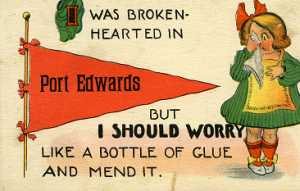 Postcard Collection, Nekoosa, Port Edwards and Grand Rapids, East Side ~ click to view.
Blotters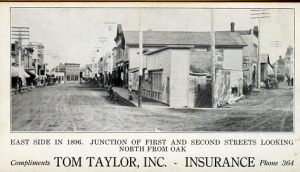 1986- East Side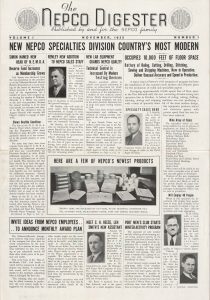 In November of 1935, Nekoosa Port Edwards Paper Company  (NEPCO) introduced the first copy of their monthly publication "The Nepco Digester, Published by and for the NEPCO family".  Though not every year would have twelve issues, the stories and information within each are not only interesting and fun, but show what a family community their work environment was.
Save